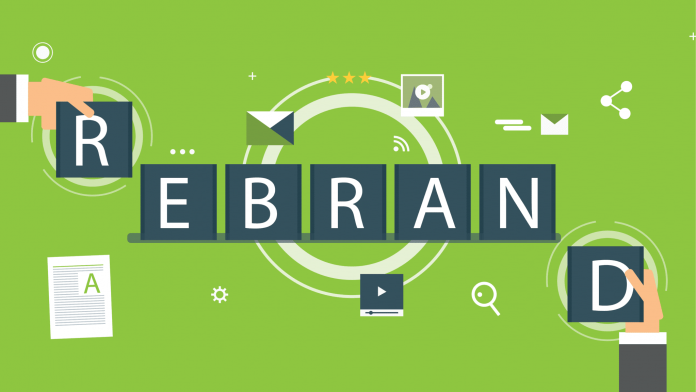 Thinking about rebranding? Well, the success of your brand depends on how your customers, employees, and other people perceive it. Shaping this perception works as a catalyst in influencing behavior. And this behavior is what impacts everything you do as a business.
But rebranding is no less than walking on a sword where one small mistake can cause severe damage. We have seen it all, from logo design revamps to brand name changes. With persistent changes in customer behavior, brands have started feeling the need for rebranding from time to time. This idea has led many businesses to boost their success rate exponentially.
Here in this blog, we will discuss the benefits of rebranding. Let's take a look.
Identify and align with relevant customers 
Brand research is an integral part of rebranding. It helps you identify the relevant customers and understand who aligns the best with your brand's purpose. 
Right customers are more likely to buy your products/services. Also, they like to pay more and are generally loyal to your brand for years to come. 
This brand loyalty grows exponentially when they become your brand advocates! They go on convincing the people in their circle to buy your products and services instead of someone else's. 
So, rebranding is an opportunity for you to identify and define customer persona. It allows you to create compelling messages resonating with the right audience at the right time.
Appeal to a new customer segment 
Another benefit that you garner from rebranding is building a new customer segment. For example, Old Spice's rebranding efforts. After finding out that women accounted for 60% of their men's body washes, Old Spice tweaked its branding to appeal to a female audience. This strategy led them to create their campaign named "The Man Your Man Can Smell Like."
Source: Rosemary Elizabeth King
Within a year, they encountered enormous success and showed a tremendous comeback. The campaign helped them boost their traffic by 300 percent, YouTube subscribers and sales increased by 200 percent. And they also captured a new customer segment in terms of the female audience. They capitalized on females' buying power and succeeded in making a comeback.
Give you pricing power 
The success of your business depends on how customers perceive your brand. The pricing tags of your products/services get deep-rooted in the minds of your customers. Rebranding allows you to raise the monetary value of your offerings accordingly. 
Strong brands leverage the pricing benefit and boost their ROI. Also, they become more profitable with higher sales and more equity building. Strong branding is more than just a logo design or punchy tagline. When done right, rebranding brings more pricing power than your competitors. 
It's the pricing power that helps strong brands revive their underperforming assets, dominate their markets, and protect against competitive risks. All in all, pricing power incites growth like other market factors. 
Get you a competitive advantage 
In today's day and age, competition among businesses is in its fiercest form. Old-school or well-established companies are now feeling the heat of the competition from newly launched brands. So, all these companies are eyeing the rebranding strategy to stay relevant and compete with the newcomers.
You can take the example of Adidas' iconic Stan Smith sneaker. They stopped the production of this sneaker collection in 2011. But to stay relevant in the market, they introduced it in 2014 with a refreshed look and feel. 
To create the buzz, Adidas launched its new look on social platforms. The brand also partnered with exclusive influencers across music, fashion, and design industries to promote the product before it hit the retail market. The rebranding of Stan Smith helped Adidas remain relevant, increase their sales, and win the hearts of a new customer segment.   
That's how rebranding helped Adidas get a competitive advantage besides being surrounded by new-age competitors.  
Highlight your vale 
An easy-to-identify logo redesign can work wonders for your rebranding strategy. Many brands did the same and succeeded in catching the attention of their target audience and redefining their value. 
Of course, you can change it depending on your industry. When you're determined to do so, make sure you change the logo across all the branding materials. Take your time to pick the right colors, shape, and placement across all the products. 
You can learn logo rebranding ideas from brands like Starbucks, Google, McDonald's, Instagram, Airbnb, Apple, and more. 
It allows you to stand out from your competitors and stake your brand to the next level. 
Attract top-tier talents and clients 
It is usual for budding startups to focus more on the business. They consider branding as a second option which is why their logo, website, and brand messaging fail to attract top-tier clients or talents. But, they can leverage rebranding to reflect their growth once their startup phase is over. If you own such a company, you can work with an agency to revamp your assets and introduce a refreshed brand aesthetic to attract a top-tier audience.
You can consider rebranding if your company expands its business and attracts top-tier clients and employees.  
Close the deals/sales easily 
Rebranding gives your whole business, along with your product/services, a fresh look and feel. Well-established brands such as H&M, Zara, Ferrari, Apple, etc., are easy to sell because they have strong value propositions.
You can ensure that your brand narrative perfectly explains your unique propositions with rebranding. Rebranding gives you a cohesive brand that your sales team can describe efficiently and close deals with ease.
Boost your brand equity 
One of the powerful things rebranding does to your business is increased brand equity. Besides enabling you to boost the price point of your products/services, it puts a measurable effect on your share prices.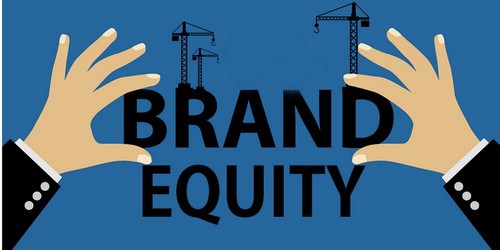 Source: Marketing91
Rebranding lays a positive impact on how customers perceive your brand. It positively affects their behavior and ultimately improves your brand's equity.
Your brand's evaluation goes higher the time you decide to sell it. It means rebranding is an investment, just like the renovation work you undertake for your home.
Rebranding Tips And Strategies To Consider 
You have known all the benefits rebranding brings to your business. Now, you want to successfully put a branding strategy in place, right? If yes, you must begin by specifying whether your brand needs a total or partial rebranding. 
Once you have figured it out, the next strategy is to re-establish your target market and find the demographics you want to attract. And then redefine your brand's mission, vision, and values. Consider these rebranding strategies to excel at it. 
1. Change your logo design 
One of the popular rebranding strategies is to change the look and feel of your logo. You can let people know that your brand identity is stronger with a new logo design. For example, you can make your brandmark minimal, use a different color palette, and so on. The main reason to revamp your logo is to reflect the new identity that you want to market under the banner of rebranding.
2. Shift your brand positioning
After revamping your logo design, you can also change your brand positioning. Only changing your logo doesn't mean you are ready to rebrand. Instead, you need to change the brand message and its voice. It will help your target audience know your mission, vision, and values.
After changing your brand logo, it's also crucial to shift your brand positioning. You can't just change your colors and logo and call it a day. Your marketing content needs to communicate a specific message, whether that's your mission, values, or vision. Shifting your brand positioning will let your customers know your new mission, values, or vision.
3. Make some space for new ads 
Once the logo design and messaging is in place, it's time to focus on creating new ads and content that sync with your messaging. The ads you create should clearly communicate your revamped brand and what it means for consumers. This will help you penetrate the new demographics and customer segment.
4. Decide your brand's voice
When it comes to rebranding, you need to change your brand's voice as well. Brand voice is the perception from which you create all your marketing content. It could be formal, witty, casual, and more. You can change your brand voice and introduce your rebranding effort in a new tone of voice. 
5. Consider whether it's a partial or total rebrand
Remember, considering a total rebrand for an already established business may have adverse effects. In such a case, you can consider a partial rebranding strategy. You will be able to refresh your brand's image to keep up with the changing times while staying relevant to your brand's true identity.
Conclusion 
Now that you know everything about rebranding benefits, it's time to think of how you're going to rebrand your company. Whether you want to redesign your logo, revamp your website, or refresh the messaging, the tips mentioned earlier will lead you on the right path.