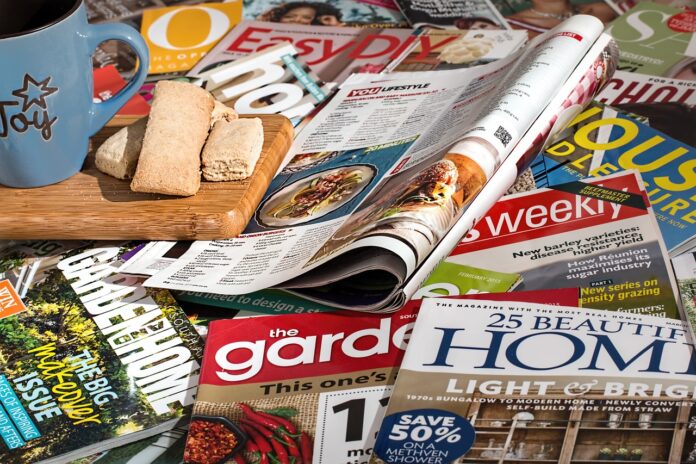 When it comes to marketing, print can help set the tone of your business and can give customers a good insight into what they can expect from you. While it does need some investment, it can bring big rewards to your business. Here, we're going to take a look at some of the print marketing materials which can help you increase your sales.
Getting them in the right hands
Apart from social media marketing, it's important with print marketing that you persist with it. While one flyer getting into the right hands could lead to a sale, 50 flyers can lead to many more. You should leave your printed marketing materials in areas where your target audience will find them. If you are running a cake business offering a range of sweet treats, don't leave your business' information in a gym. 
Posters
Posters are a great way to shout about your brand. A brilliant poster captures attention immediately – and holds it. Think of this as a visual representation of what your business can offer. You want your posters to be A3 or A4 – no smaller than that. 
Wondering where to put your posters?
Coffee shops 

Hotels 

Pubs

Toilets 

Bulletin boards

Public transport (taxis, buses, the Underground etc.)
Business cards
While small and simple, business cards are a powerful tool when used correctly. You don't want to be that person who says "no" when asked, "do you have a card?". Every person working for your business should have a set of business cards which they can share with potential customers they meet – whether it's at trade shows or on public transport. When it comes to designing your business cards, be creative; it's the first insight into your business. Think about the cardstock, the shape and the colour – you want it to stand out. Next, consider what  information to include: 
Business name/logo

Person's name

Email address and contact number

Social media accounts for business/individuals.
You can print business cards out at home and we recommend opting for a brand such as HP or Epson for home printing business cards. These brands offer great support when you're printing, with online chat or phone help if your printer just won't play ball. For high-quality, crisp and clear prints, it's a good idea to stock up on Hp or Epson ink before you begin to ensure you cut down any unnecessary trips to the shop. 
Brochures
Whether you sell cakes or car parts, every business needs a brochure. These showcase your portfolio – what you offer and to who. You can include extra information in your brochures, such as team members, prices and facts about your business. Depending on your industry, you could also use your brochures as helpful guides for customers to take away with them to use well into the future. By creating something which customer may keep for months or years to come will remind them that you're there to help if they ever need you again.
Thank you cards
These are a great touch and can help you build lifelong relationships with customers. Sending thank you cards out, either just because or on special occasions (such as anniversaries or Christmas), can help your customers feel valued and appreciated, making them want to return time after time.