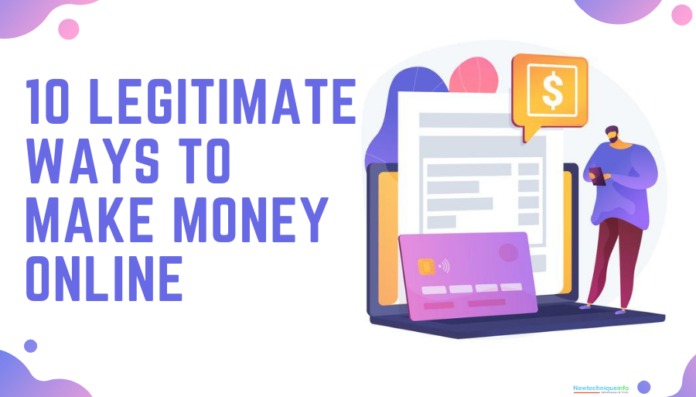 The permeation of technology in every part and parcel of society has changed the way we work and live. The disruptive nature of the Web has accelerated the rate of change exponentially.
Yet, with such a dramatic shift in the world today, there are still many people out there who have no idea how to utilize the power of online media for income generation.
Here is the hard-hitting truth — at present, it's not easy to make money online. With fierce competition around, and so many headlines trying to catch our attention, finding legitimate ways to earn money online has become challenging.
Usually, what happens is that people like you and us run into deceitful online marketers whose only intentions are to extract money from you instead of helping you to make money. This practice has been here since the beginning of the internet.
So, How can anyone utilize their time and earn money in a legitimate way? Here, we have created a list of ten ways that will help you make money online. You can leverage these ways for passive income without any troubles.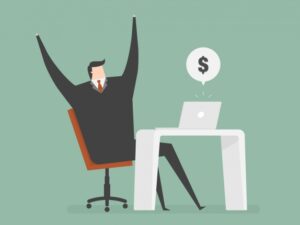 Start Selling T-shirt Designs 
T-shirts are iconic wardrobe staples. Almost everyone loves these easy-breezy tees. If you are inclined toward a t-shirt design, you can easily make money. Of late, people have started buying personalized shirts online from various websites. You can make most of their interest by selling your artwork on websites like PrintShop, Printland, Spreadshirt, Redbubble, and more.
You can create designs on various themes such as humor, nature, abstract, animals, politics, lifestyle, cosmos, and more for these sites. A particular t-shirt design can get you anywhere from 5% to 10% markup. Keep your designs aligned with your audience's choice. Be consistent, and don't worry about your designs not selling like hot cake. It takes time to establish yourself online. Once your designs start getting attention, money will start rolling in.
Write an eBook and Sell It
If you love writing and you can weave stories with your words, think of writing an eBook. The market related to books may have saturated of late, but the charm of books is still there. Books that help people hone their skills regarding a technical topic still sell well. They make an amazing source for passive income, but it takes a lot of effort before generating any money.
There are many platforms on which you can sell your eBooks, such as — Amazon Kindle, Apple iTune Connect, and more. These platforms give you access to an enormous ebook-reading market. Here the barriers to starting as an ebook writer are extremely low. You don't have to invest money but time to establish yourself as an ebook writer. Besides, you need to invest your time in marketing your ebooks as well.
Sell Professional Graphic Design Services on Designhill or 99Designs
Designhill and 99Designs are great resources for selling creative gigs. If you have extensive knowledge in graphic design, you might consider selling your services through these platforms. Both 99Designs and Designhill encourage new and experienced designers to submit their artwork under various projects.
You can participate in their design contest for the logo, brochure, business card, and many other designs. Once your design is declared the winner by the client, you get a fixed percentage from the winning prize. Like anything else, you will find the beginning a bit tough. Before you get extensive reviews and an excellent professional track record, sourcing work on these platforms will be challenging. One way is to find those who are more successful in your domain and try to follow their footprints. Create online profiles like theirs.
Start Blogging 
When it comes to making money online, starting a blog is the most preferred choice. But creating a blog isn't easy. It takes patience and a lot of work. You also need to invest your time. Once you reach a particular point, things start rolling in your favor. Your blog starts gaining momentum and showing progress.
When done right, blogs can generate hundreds and thousands of dollars per month. Are you feeling amazed if that much money is made through blogs? Let us tell you, yes! But it takes time to reach that point. So, why waste your precious time? Start blogging today.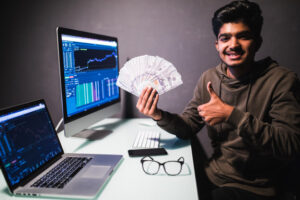 Start Video Tutorials on YouTube
Making YouTube videos is actually a long-term strategy. You won't start spinning money overnight with it. But making engaging videos and posting them regularly on YouTube could bring you the opportunity to make impressive passive income in the long run. If the audience receives your video pretty well, there is no stopping for you then!
Find a niche such as — food, tech, game, vehicle, beauty, fashion, gardening, etc. and stick to it. Create a YouTube channel and explore something that interests you. Create videos around your interests and provide people with something valuable. Sometimes, you will have to prepare yourself for upfront investments before generating any money.
Start Podcasting 
Have you heard the name of Pat Flynn? He's one of the most popular podcasters. He earned about $2.1 million as a passive income! Podcasting made him popular.
If you're good at communicating, you can consider starting your own podcasts. You need to pick a niche first. Tech, business, fashion, politics, etc. are relevant fields that you can choose as per your interest. Consistently keep podcasting and focus on building a list of your podcast subscribers. Once your list crosses 1000 to 2000 subscribers, you will start attracting advertising and sponsorships. And you know the story afterward.
Develop an App  
Well, this is a bit technical than what we suggested earlier. Unless you're a developer or have related skills, developing an app is really challenging. But when done right, apps prove to be a great source of passive income. Build a great app, and it will take just a few days to reach a huge number of smartphone users!
But, like any other option, apps also need a considerable amount of time and money before paying you off. If you have no skills, you will have to hire an app developer who can help you create an app of your choice. But first, you have to come up with a unique idea that coverts and sells. Before developing the app, it's also vital to research and analyze the market.
Provide Your Gigs on Fiverr
Do you have professional experience in social media marketing, graphic design, web development, SEO training, painting, or anything else? You could provide a valuable service that you know and make money for that particular service. You can charge starting from $5 to $50 and above as per the task.
Fiverr is one of the biggest platforms in the gig economy. It lets you sell a wide variety of products and services. Perform a thorough research on the platform and find out the things that you can offer. But keep one thing in mind that it takes time to establish yourself over here as well. A professional portfolio, stellar reviews, and proficiency in your work help you make more money online over the period.
Start Email Marketing 
For some people, email marketing may be old-school. But it's one of the infinity stones that you need to conquer the marketing battle. If you're serious about generating a passive income online, email marketing is perhaps the best way to go.  But you need to do email marketing the right way. Before you shoot emails pointing to anyone's inbox, make sure they are the people who have subscribed to your list.
When you send emails to people who haven't subscribed to your list, you won't succeed much. But if they are the people who eagerly wait for your emails, thoughts, and ideas, your success rate will improve. There are many companies out there that pay you impressive money for running successful email campaigns. You can work for such companies or start your own email marketing campaign to make money.
Answer Professional Questions 
If you're a seasoned professional in a specific field and can answer questions for people who need your expertise, you can make impressive income. Websites such as LivePerson and JustAnswer connect you with people searching for answers on various topics. Simply answer these questions and make money online! Help people get the right information based on their distinctive circumstances.
As per your knowledge, you can either generate impressive income or make money bit by bit by answering questions. Make sure you provide answers in exchange for money. Be sure to choose a reputable site before proceeding.
Conclusion
The path to passive income ain't easy. It takes patience, consistency, and a firm attitude to generate money online. The tips that we discussed earlier are some of the ways by which you can garner money from the Web. Besides, there are other ways like copywriting, performing micro jobs under Mechanical Turk, and more to make money online. Choose a way that you feel comfortable with.